Welcome to Star Trek - Generation Fleet Wiki
The official database of the 14th Fleet of the United Federation of Planets.
209 articles since March 25, 2009
| | |
| --- | --- |
| Section title | Section title |
Helping out
To write a new article, just enter the article title in the box below.
Not sure where to start?
Adding content
Talk and more...
Check out the community portal to see what the community is working on, to give feedback or just to say hi.
Image of the Week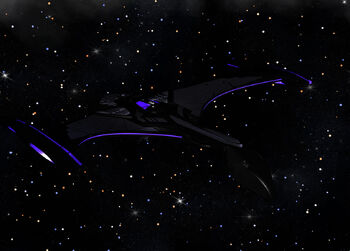 Black Talon Warbird
Quote of the month
...He looks at the screen.
"Contact Admiral Gunn. Tell them to hold them off for 20 more minutes. Tell them we got a armada of torpedoes for thos 8 legged freaks". Taps his Combadge. "Mr Harman! Put Cheetah Blood on the Warp core. I want to be there Yesterday"! -Damien Lucifel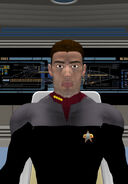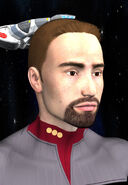 David Andrew Quinn is the First Officer of the USS Avenger (NCC-75461). He was born half Betazoid/Human, although his Betazoid abilities developed normally. His father Commander Anthony Quinn, gave his life in Dominion War, which infused his determination in Starfleet.
Ad blocker interference detected!
Wikia is a free-to-use site that makes money from advertising. We have a modified experience for viewers using ad blockers

Wikia is not accessible if you've made further modifications. Remove the custom ad blocker rule(s) and the page will load as expected.